As Christmas is a season of giving and sharing, many look forward to helping others, especially the poor in the society. This is what motivated Crime Check Foundation, CCF to share food.
CCF teamed up with its donors ahead of the festive season to donate food items to the voiceless, underprivileged and others in need.
The items include bags of rice, oil, tomato paste, mackerel, sardine, drinks and one hundred fowls to many within and outside Accra.
In an interview with CCF Donors in Italy, Dora and Velma, they stated how difficult it might be for many to afford even a piece of chicken for their families during festive seasons. Following this, they decided to support CCF with one hundred fowls to share for the poor and underprivileged so that they can also celebrate Christmas with smiles on their faces.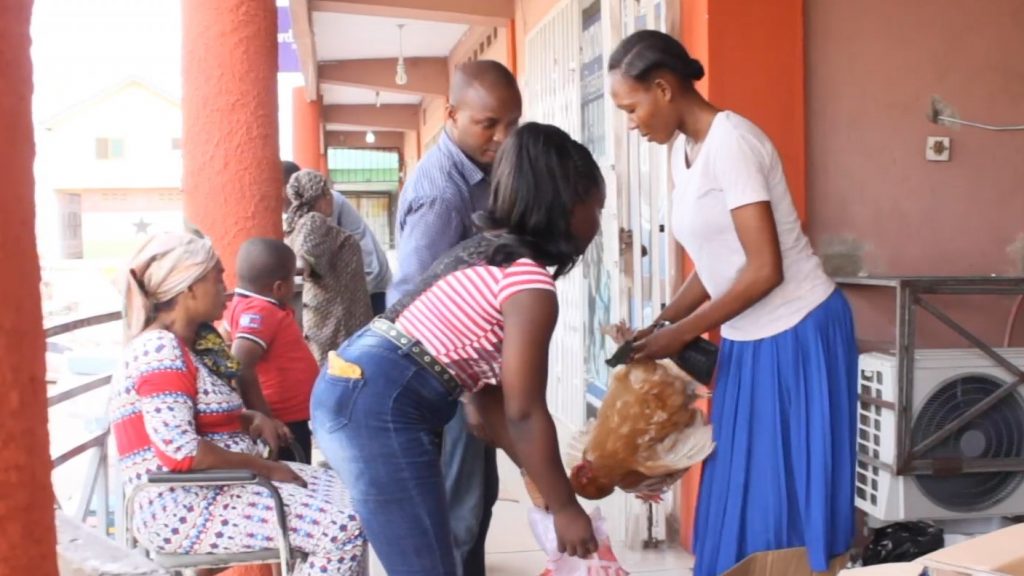 Madam Adutwumwaa, another CCF donor in the Ashanti region of Ghana also donated bags of rice, mackerel, tomato paste, oil, drinks and cookies to support the needy, as she believes it is a season to share love with the poor.
Beneficiaries of the donations could not hide their joy as they received the items at CCF Head Office at McCarthy Hill, Accra.
"I never had hope of getting such items to celebrate Christmas. I am so happy that my children and I will celebrate this festive season with joy. God richly bless Maa Dora, Velma and Adutwumwaa for putting smiles on our face", "I least expected that anyone would show us this love. May God continue to bless and increase these donors", "I have been thinking of how to buy chicken and even prepare jollof rice for my children this Christmas. This is a miracle for me and my family. May God replenish all these donors and replace they have lost because of us": these are the words of some beneficiaries as they received their Christmas packages.
Crime Check Foundation is pleading with its donors to once again come to the aid of the Foundation to enable it support the of the underprivileged, widows, orphans and the needy in society.
The CCF Charity Project aims at seeking support for widows, orphans, the poor and the vulnerable in society who find it difficult to make ends meet.