35year old pregnant Bernice Ampofowaa tells crimecheckghanathe hell she goes through to roast plantain to take care of her six children.
Bernice, a native of Peki in the Volta Region of Ghana said she was abandoned by the fathers of her six children and since then has been struggling to earn a living to take care of them.
According to her, her first husband with whom she had five children has neglected her and the children causing her to go through financial difficulties.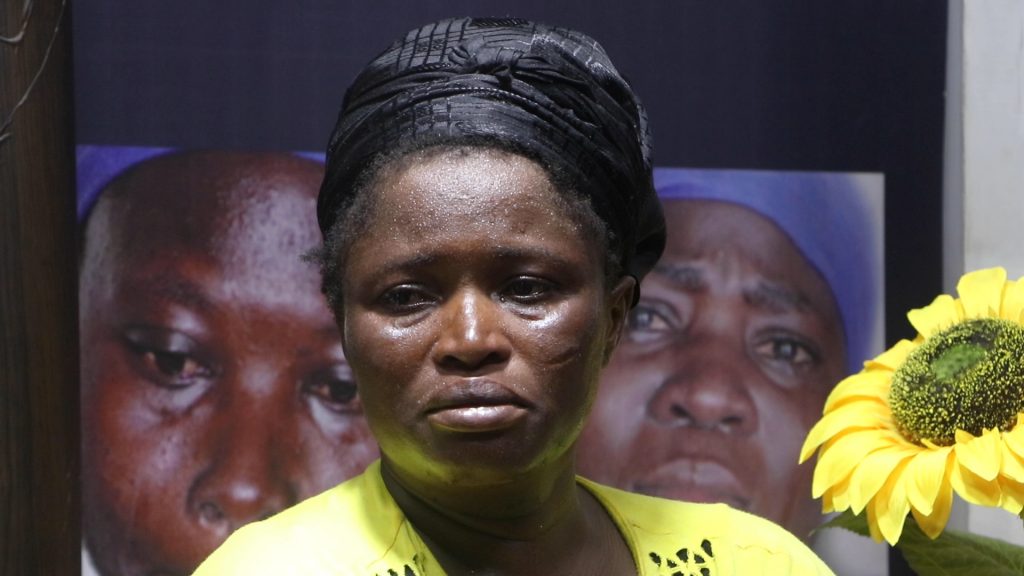 She said in her distress, she met a man who promised to marry her and help take care of the children. "I had a child with the man and later got pregnant for him, but he started complaining that my children are many and so cannot take care of all of us". She told crimecheckghana.
Bernice said the man subsequently abandoned her and the children, hence she has been struggling by selling roasted plantain and groundnut to make ends meet. "Recently, my 5year old boy fell sick and was admitted at the hospital but I had to leave him there so that I can sell to make money to pay his hospital bills and also take of his sibling as well". She said.
She revealed she has been praying to God to bring a helper to her aid, and was happy when Crime Check Foundation CCF, gave her an amount of two hundred Ghana cedis which she used to cater for her son's hospital bills. "I was really surprised and thankful because I knew I got that help through the helper I prayed to." Bernice told crimecheckghana.
The feeble looking mother of six said that her rent is due and she has no one to turn to for money.
CCF through its donors supported her with clothes, diapers, a bag of rice and an amount of one thousand Ghana cedis from a CCF donor Naa in the UK to support her business and take care of her children.
An elated Bernice Ampofowaa could not hide her joy "God richly bless and replenish each and every one who has supported me".
For his part, the Executive Director of CCF Mr. Ibrahim Oppong Kwarteng appealed to Ghanaians to come to the aid of Bernice Ampofowaa to enable her get sustainable income.
The CCF Charity Project aims at seeking support for widows, orphans, the poor and the vulnerable in society who find it difficult to make ends meet.