Crime Check Foundation, CCF through its donors has presented assorted items, an amount of two thousand Ghana cedis and one hundred and fifty Euros to Madam Mary Akosua Korankyewaa grandmother of triplets whose mother lost her life. The items include clothes, diapers, baby foods, and washing powder, among others.
Korankyewaa told crimecheckghana of how her only daughter, Adwoa Dankwa had initially given birth to triplets and twins. She said her daughter got pregnant again and brought forth another triplet, but unfortunately died a day after delivery leaving behind eight children.
Presenting the items, the Executive Director of CCF Mr. Ibrahim Oppong Kwarteng said companies and governmental bodies which include GTV, Masloc and Kumasi Food Foundation came to the aid of the family upon hearing their plight on Crime Check TV Gh.
The Deputy CEO of Masloc, Madam Afua Akoto and Lawyer Ama Frimpomaa Duma, the Managing Director of SIC Life Savings & Loans also visited the family and donated items including mackerel, cooking oil, bags of rice, mattress and an amount of two thousand Ghana cedis.
The Deputy CEO of Masloc and Lawyer Ama Frimponmaa showed appreciation to CCF for the good work done in the lives of the poor and vulnerable in society. They encouraged the family to be strong and take very good care of the children.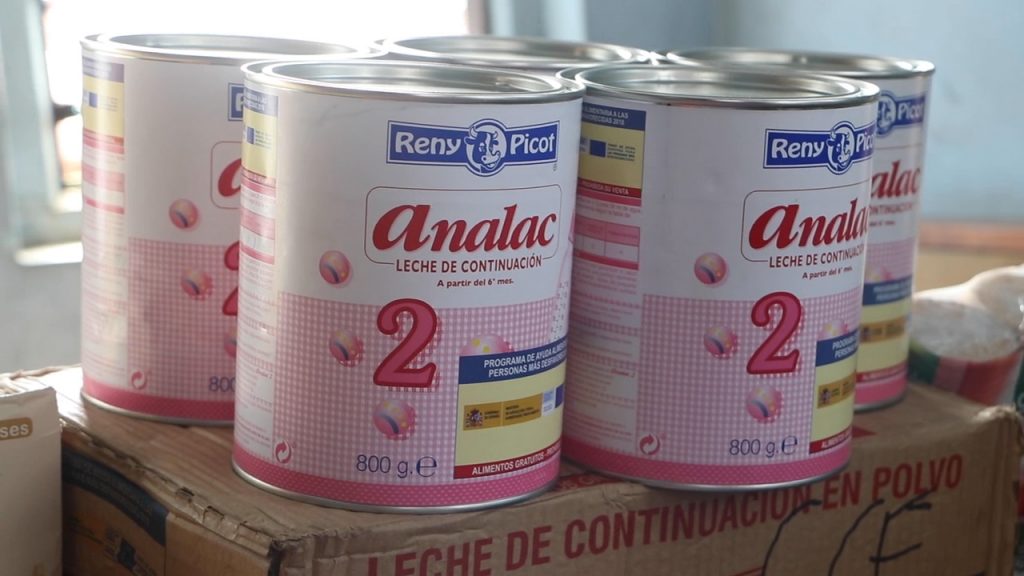 In addition to the money and items presented to the grandmother of the children, CCF through its donors has paid for 2years rent of a chamber and hall to accommodate the family.
Grandma Korankyewaa expressed her gratitude to the public. "I am short of words because I had no one to turn to for help. I thought of committing suicide and joining my daughter but through a young lady our story was heard and our needs were met." She said joyfully.
She asked for God's blessing and the fruit of the womb for all the donors who have come to the aid of the family.
Speaking to Aunty Afriyie, who is currently sharing her single room with the eight children and their grandmother, she told crimecheckghanathatthey are indeed grateful for all the help given to them by Ghanaians. "I never thought I would even get help anywhere when the children were handed over to me so we were only looking up to God. My husband who helps me financially to raise the children died three weeks ago", she said.
She made an appeal to the public to continually come to their aid so that the children can be taken proper care of.
Mr. Kwarteng who also doubles as the Ambassador Extraordinaire of Ghana Prisons appealed to the public to help them get chairs, television, cooking utensils and other needed equipment to help fill the chamber and hall rented for them.
CCF Charity Project aims at seeking support for widows, orphans, the poor and the vulnerable in society who find it difficult to make ends meet.