A senior police officer at the Police Headquarters in Accra who wants to remain anonymous has come to the aid of a dismissed student nurse of the Tamale Nursing and Midwhttps://ghstudents.com/tamale-nursing-midwifery-training-school-admission-form/ifery Training College, Miss Alice Bonye.
Miss Bonye, a 2nd year student nurse had revealed to crimecheckghanain an interview that she had gone through numerous financial challenges as a student nurse which made it difficult for her to pay her fees and buy the needed books and other basic necessities required of a student because of her poor family background. The situation according to Miss Bonye forced her to steal an amount of one thousand, two hundred Ghana cedis from a nurse to pay her fees and had to end up in prison for six months.
"I couldn't pay my fees nor buy the needed textbooks in school. My dad, a poor watchman and my mum, a petty trader are still in debt because of my education, but their efforts were still not enough to save me from the persistent embarrassment I went through in school. I want to enroll in a private nursing institution if I should get the needed help". She told crimecheckghana.
The police man after hearing of Miss Bonye's story asked Crime Check Foundation to help Miss Bonye find a private nursing institution whiles he pays the fees. True to his word, he has through the Foundation, paid Miss Bonye's fees of five thousand Ghana cedis, but has pleaded anonymity.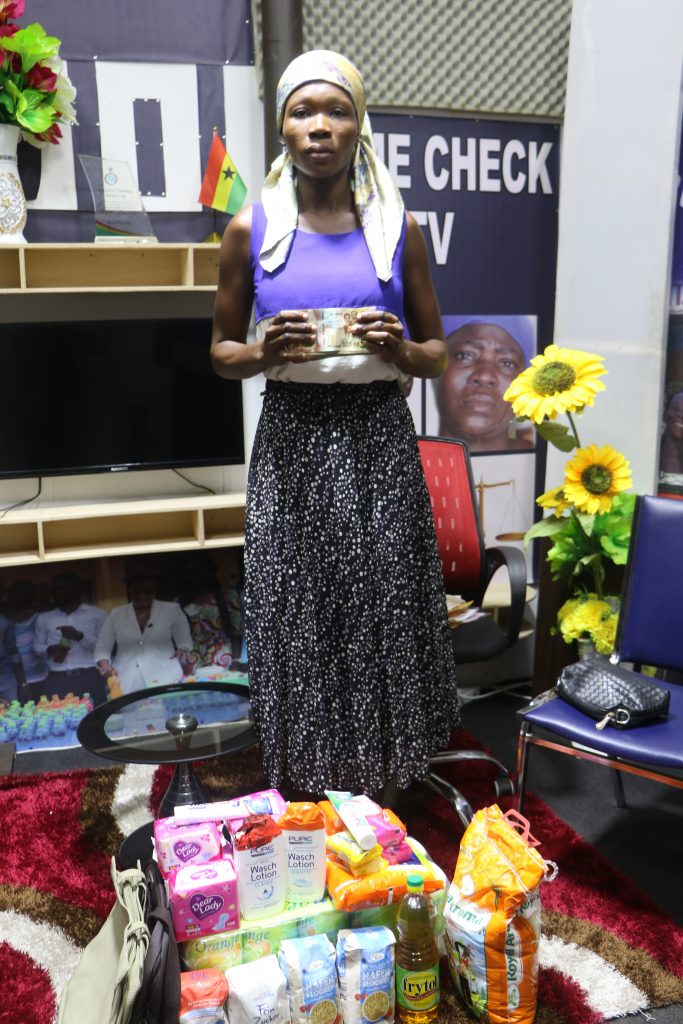 "I don't want my name to be mentioned. I am doing it for God", he told crimecheckghana.
The elated former student nurse, accompanied by her mother could not hide her joy. "May God richly bless the policeman who has put a huge smile on my face", she said amid tears.
Crime Check Foundation also supported Miss Bonye with shoes, clothing and toiletries to enable her go back to school.