Crime Check Foundation CCF, pays a visit to Tumor patient, Alimatu Ali who has been scheduled for surgery at the Korle-Bu Teaching hospital.
52year old Alimatu paid a visit to CFF's facility some months ago to seek for financial assistance to undergo surgery which doctors said will cost nineteen thousand, four hundred and thirty-four Ghana cedis.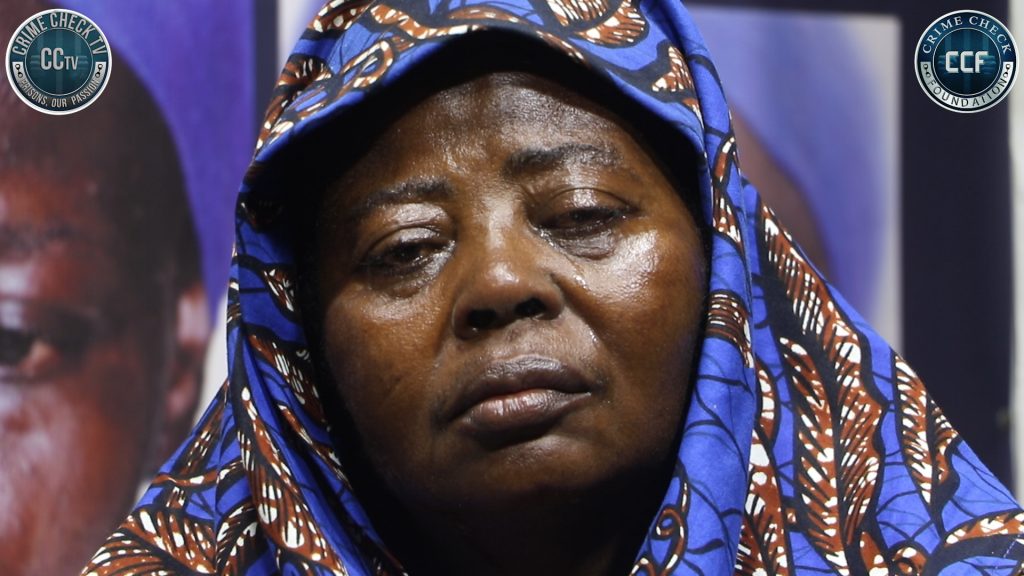 Narrating her ordeal to crimecheckghana, she disclosed that she was diagnosed with brain tumor after experiencing severe headache and eye problems for some time.
"I was given three different medications for my eye but this did not help reduce the pains, so I was given a referral letter from the Tamale Teaching Hospital to Korle-Bu Teaching Hospital where I was diagnosed of brain tumor".
CCF through its donors were able to raise thirteen thousand, two hundred Ghana cedis in addition to her six thousand, two hundred Ghana cedis she had been able to raise.
Madam Alimatu Ali is now on admission at the Korle-Bu Teaching Hospital awaiting surgery.
When CCF paid her a visit, she disclosed that she was feeling better and currently taking some medication ahead of the surgery. She said she has to purchase her blood group type for the surgery.
She called on the public to support her financially as she has to make payment for blood purchased as well as pay for medication which will be given to her after the surgery.
Crime Check Foundation's Health Check Series aims at supporting individuals who need medical assistance but are financially handicapped. The project, with the support of donors has saved the lives of many poor and underprivileged Ghanaians who cannot afford the cost of medical care.