Amaana Foundation, a US based Muslim Organization has donated assorted items to Muslim inmates at Sekondi Central prison in Sekondi. The donation which was made through Crime Check Foundation, CCF (a crime prevention advocacy organization) is to assist inmates of the facility to successfully go through the Ramadan fast. The items include bags of rice, sugar, biscuits, mackerel fish, and cooking oil.
The donation, according to the group forms part of their religious obligation to support the poor, needy, underprivileged and other disadvantaged groups who find themselves on the fringes of society. The gesture according to the US Muslim group, over one hundred Muslim inmates are expected to benefit from the donation. This is also in response to Quranic injunctions which require Muslims to support those imprisoned whose rights are usually curtailed.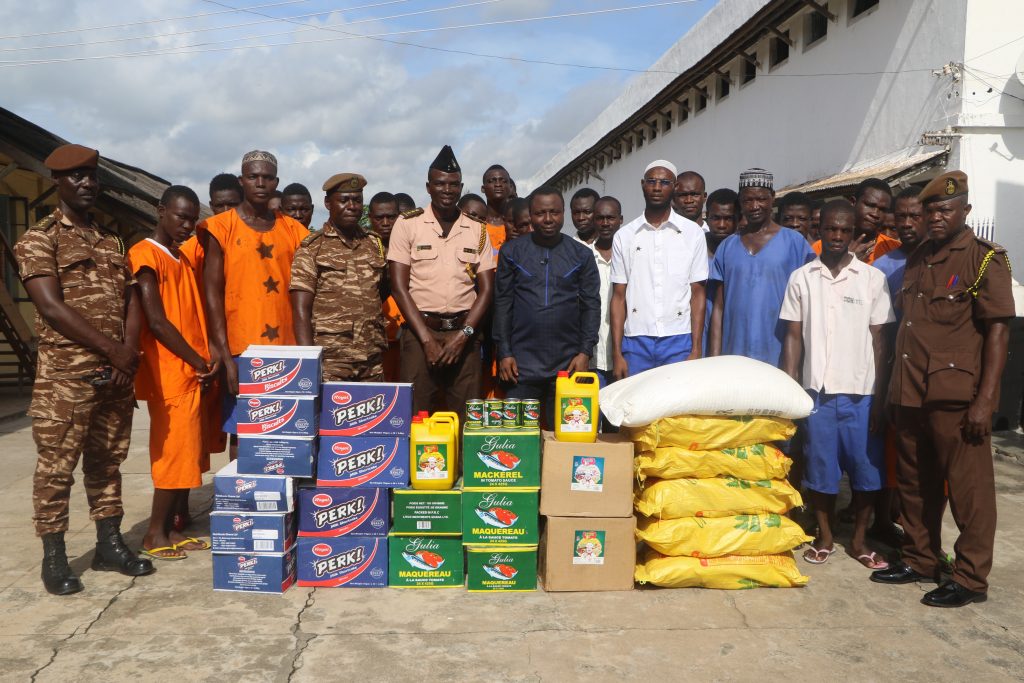 Deputy Superintendent of Prisons, Ibrahim Yakubu who received the items on behalf of the Officer-in-Charge of the facility, DDP Mark Agbosu thanked Amaana Foundation for the support.'' It is usually difficult for Muslim inmates to get support during the Ramadan fast. That is why we are extremely grateful to Amaana Foundation for this donation.'' Over one hundred Muslim inmates at Sekondi Central Prison are expected to benefit from the donation.
Amaana Foundation will also be donating to Muslim inmates at Kumasi Central Prison.